Arduino just announced its first certification program in Arduino Fundamentals. With the help of this certificate, get official recognition for your knowledge in Arduino Programming and Electronics. Passing the certification exam, you will get an Arduino Fundamentals certificate with your name and unique QR Code. So, get the exam and become Arduino Fundamentals Certified. Learn more about Arduino Family Boards.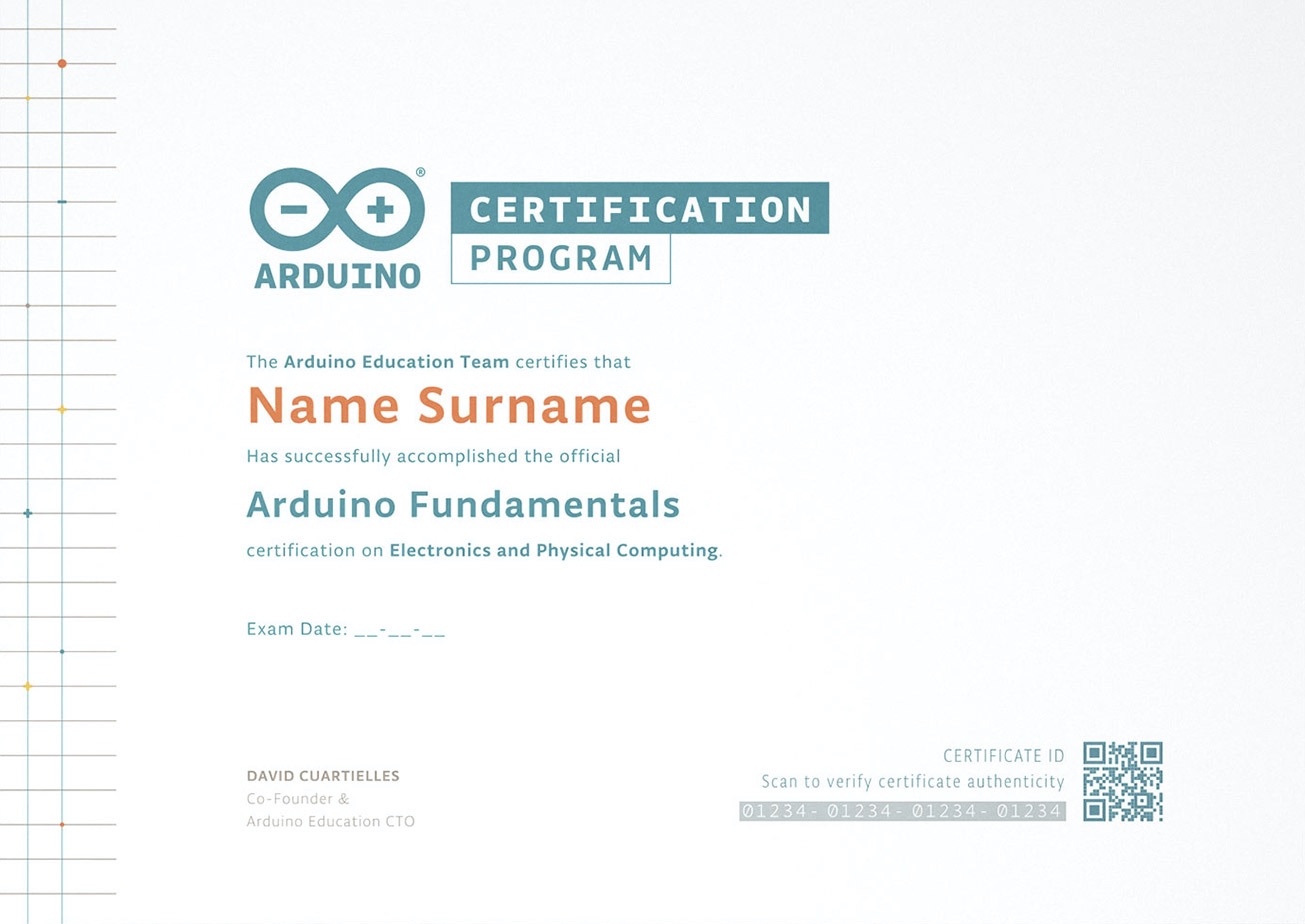 What is Arduino Fundamentals Certification Program?
Arduino Fundamentals is an online exam that provides certification on the knowledge of Arduino electronics, programming, and physical computing. This exam is based on the concepts of Arduino Starter Kit which includes getting started with Arduino, coding, and electronics basics. Pricing for this certification exam is $30 plus taxes. You will have only one attempt to pass the exam.
How does this certification work?
Arduino Fundamentals Certification Program web-based exam which includes 36 questions and allows 75 minutes to complete these questions. It will show the result of the exam result just after the completion of it weather you passed of failed. It will also generate the certificate on the successfully passing of the exam.
Categories of the exam
Electricity
Electronic Components
Reading Circuits and Schematics
Frequency and Duty Cycle
Programming Logic
Programming Syntax
Arduino IDE
Arduino Boards
Learn more about the exam structure and subjects.
Try the demo exam and get started for the Arduino Fundamentals Certification Exam from this link: https://store.arduino.cc/digital/cert_fundamentals